Main content starts here, tab to start navigating
Eddie's New Event Center Coming in August
Celebrate good times, come on!
Eddie's Event Center will be located on the west side of the new Eddie's at 2nd and Coltrane with an anticipated opening date of mid-September. This modern and sophisticated space will be Edmond's premiere destination for receptions, reunions, conferences, fundraisers and other celebrations with seating up to 100 people and room for DJs and live music.
Now taking bookings! E-mail Eddie@hottwings.com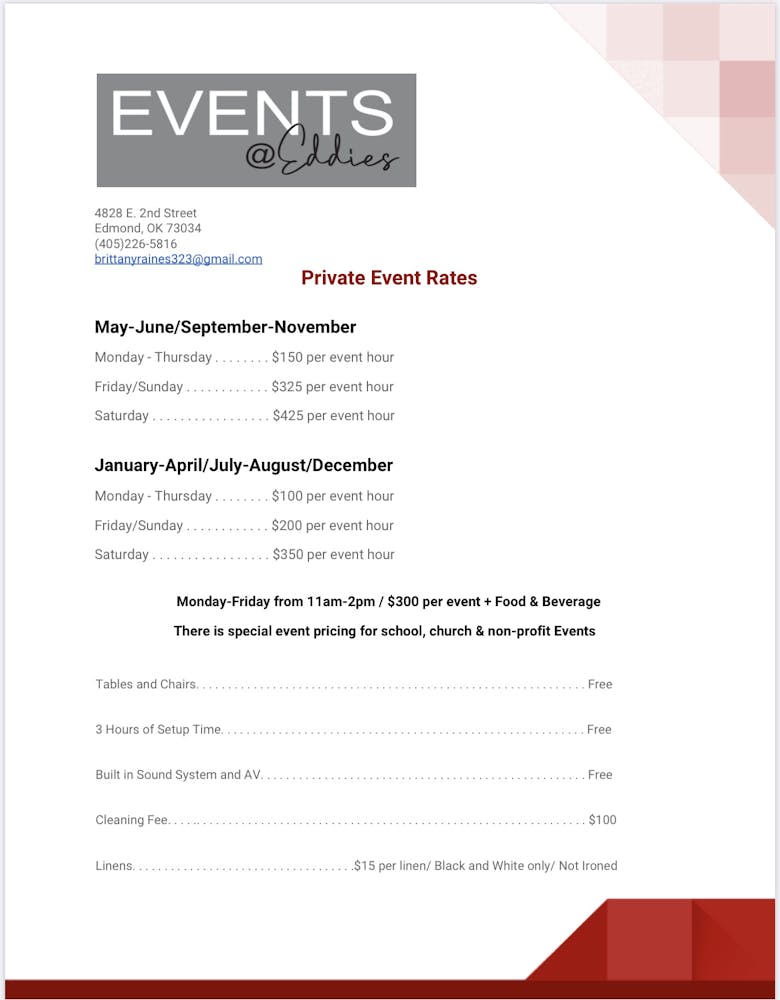 The event coordinator fee is $500. The security deposit to save your date is $250 and will be deducted from your final bill at the time of your event.
We look forward to working with you on making your event a special one!